Most people aren't vegan from birth, and one of the most commonly missed nonvegan foods is cheese pizza. But there's so much more to vegan pizza!
While cheese pizza is a favorite amongst meat-eaters and vegans alike, vegan pizza options are endless. Whether you prefer a more traditional homemade vegan pizza with vegan cheese and tomato sauce or something more exotic, these vegan pizza recipes are beyond impressive!
Which one is your favorite? Make sure to check them all out before answering in the comments!
Homemade pizza is always a treat. While some people refuse to share their vegan pizza recipes, we're sharing every single one we can find! We're on the hunt for vegan pizza recipes, so if you have one we missed, let us know and we'll add it!
Join us as we leave no stone unturned to find the best vegan pizza recipes around. Here's a list of some of the vegan pizza recipes we're including in this recipe roundup:
Easy vegan pizza dough recipe

Sweet potato vegan pizza

Summer pizza

Avocado pizza

Taco pizza

Broccoli pizza

Dish pizza

& many other vegan pizza recipes that will even satisfy meat-eaters!
Thank you so much for reading this article. And again, if you have any fantastic vegan pizza recipes that make use of exotic veggies, feel free to email us at hello@planthide.com!
Ready for this pizza party? Prepare for your next pizza night with these incredibly tasty vegan pizza recipes!
You came looking for pizza recipes, but have you considered adding to your vegan leather accessories? Make sure to check our leaf wallet options before you go!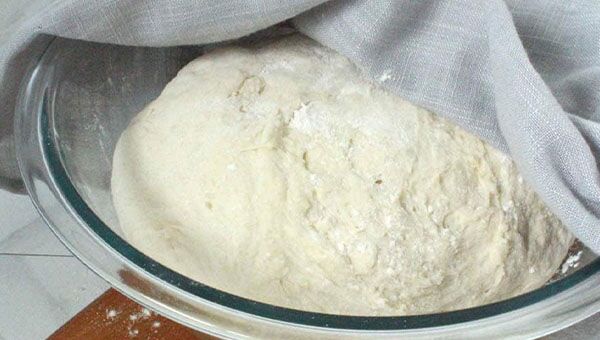 Best Vegan Pizza Dough Recipe for Homemade Vegan Pizza
One of the tastiest – and easiest – vegan pizza dough recipes comes from Karissa's Vegan Kitchen. It's simple vegan pizza dough, requiring just 6 ingredients. Feel free to toss in a little extra garlic powder for additional flavor!
This is a budget-friendly vegan pizza dough recipe too. It makes a single 12-inch thick crust vegan pizza, or you can make a 16-inch thin-crust pizza.
While the recipe takes around an hour to make, the results are excellent. Like they say, good things take time – we're just happy that this recipe doesn't take any longer!
Here's the ingredients list:
Vegan Pizza Dough Recipe Ingredients
The Pizza Dough Itself
3/4 cup warm water

2 1/4 tsp active dry yeast

1 tsp organic sugar

1 tsp salt

2 tbsp olive oil

2 cups all-purpose flour
For Pre-Bake Baking the Pizza Dough
1-2 tbsp olive oil for brushing before pre-baking

1-2 tbsp melted vegan butter for brushing the crust following pre-bake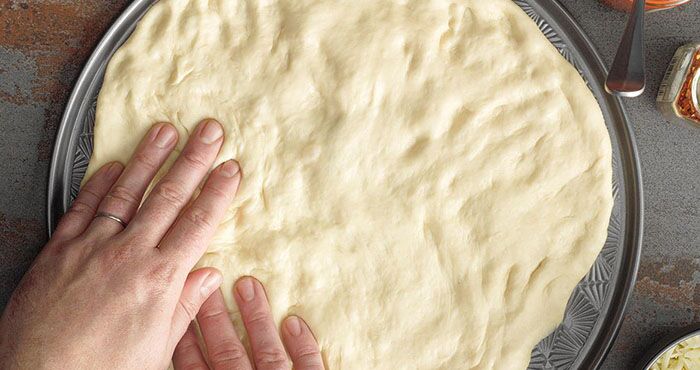 Easy Pizza Base Recipe Instructions
Allow the yeast to foam up over 5-10 minutes. If it doesn't foam, the yeast will not work.
Once the yeast foams, it's time to add the olive oil and salt. You can also use avocado oil or another vegetable oil if that's what you have on hand.
First, you'll need live yeast. You'll gently combine the yeast with warm water and sugar in a large bowl. The water should be lukewarm because if it's too hot, you'll kill the yeast.
The flour we use is all-purpose white flour. If you'd like to experiment with gluten-free flour, it's worth trying. Add flour to the mix in 1/2 cup increments. While you can mix it by hand, it's less tiring to use a stand mixer.
You'll then knead the base until it's nice and sticky. If it feels overly sticky, add a little more flour. Keep adding it in small increments until it's no longer difficult to handle. Then, continue kneading for another 5 minutes.
Oil a large bowl and put the base ball in. Cover the bowl using a dampened towel and allow the dough to rise until it is twice its size. This should take around an hour.
Once the dough has risen, sprinkle a little flour on the counter. This ensures the dough won't stick. You can also use parchment paper for this purpose.
Now punch the base down to get the air out. Knead it until it's a smooth ball. If you'd like to make two 12-inch thin-crust vegan pizzas, feel free to cut the ball in half.
Sprinkle some more flour down and begin rolling it out. If you've never stretched pizza base before, you might prefer to use a rolling pin. Once it's rolled out, brush over the base with a smidge of olive oil and poke the base with a fork to make some holes if you're not a fan of pizza dough bubbles.
You can now pre-bake the pizza crust for 5 to 7 minutes to make it slightly golden brown. Just a little color goes a long way. Then, take the pizza out to brush the crust with melted vegan butter for added crispiness and flavor.
Now that you have your base, you're ready to construct a vegan pizza using the recipes below!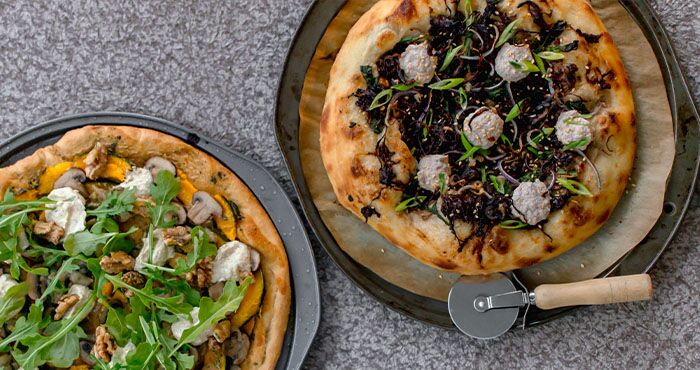 Classic Vegan Pizza Recipes
Homemade Vegan Cheese Pizza
This homemade vegan cheese pizza recipe from Cooking on Caffeine is nut-free and doesn't require a blender. The recipe calls for miso, vegan mayo, garlic, and salt.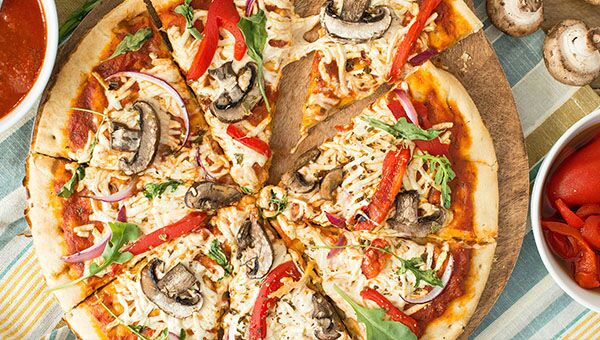 Ingredients:
Easy Cheese Sauce

from Cooking on Caffeine

2 tsp white miso paste

2 tbsp vegan mayo

1/2 tsp garlic powder

Salt to taste
Instructions:
Combine vegan cheese sauce with the other ingredients.

Pour it over the pizza dough base evenly.

Add other vegan pizza toppings.

Bake at 480F for 15 minutes or until dough is fully cooked with browned edges.

Vegan Caprese Pizza
The vegan Caprese pizza recipe from Blissful Basil is on-point! Think garlic, cashew mozzarella, vine-ripened tomatoes, tangy balsamic reduction, and fresh basil.
Here's what you'll need:
Pizza base

2/3 cup filtered water

Vegan cashew mozzarella

2 or 3 cloves of garlic, minced

2 or 3 ripe Roma tomatoes, thinly sliced

Alessi Balsamic Reduction

Fresh basil leaves, very thinly sliced

Crushed red pepper flakes (if you like a little heat!)
Here's what to do:
Preheat oven to 400F. Line a round pizza pan with parchment paper.

Use a tablespoon to scoop a few spoonful of cashew mozzarella on the pizza's surface.

Add sliced tomatoes.

Bake the pizza for 8 to 14 minutes until it's finished.

Take the pizza out of the oven to slightly cool it.

Drizzle plenty of Balsamic Reduction and sprinkle it with fresh basil.

Add sea salt and crushed red pepper flakes to taste.

Vegan Deep Dish Pizza (Chicago Style)
Seitanbeatsyourmeat offers this fantastic vegan deep dish pizza recipe that's fabulous! It includes onions, peppers, vegan Italian sausage, and vegan cheese. They also have a vegan cheeseburger deep dish variation!
Ingredients list:
Base
2 1/4 teaspoons of active dry yeast

1 tbsp sugar

1 cup lukewarm water

2 tbsp olive oil

3 cups flour

1/2 teaspoon salt
Filling
1 tbsp olive oil

1 1/2 cups shredded vegan mozzarella cheese

1/2 onion, sliced

1/2 small green pepper, sliced

5 or 6 cloves garlic, chopped

1 small tomato, sliced

1/2 cup vegan Italian-style seitan or sausage

1/3 cup giardiniera

2 cups thick marinara sauce

Vegan Parmesan
Instructions
Pizza Base:
Combine yeast, sugar, lukewarm water, and olive oil. Allow it to sit until the yeast is bubbly.

Add the salt, and add flour 1/2 cup at a time, mixing it well until you form a dough.

Knead the dough on a floured surface for 5 minutes.

Place the dough in an oiled bowl and cover it with a clean towel.

Allow the dough to rise for an hour or until it doubles in size.

Punch the dough down and give it another 30 minutes to rise.
Putting it together:
Preheat oven to 425F.

Oil a 9-inch round dish or cast iron pan with olive oil. Roll the pizza dough out and place it in the pan. Press it up to the edges.

Poke several holes in the bottom of the dough in the pan to avoid bubbling.

Sprinkle the cheese on the bottom. Follow it with onion slices, green peppers, 2/3 of the garlic, tomato slices, vegan sausage/seitan, and giardiniera.

Pour your sauce over the ingredients to cover them.

Sprinkle any remaining garlic and dry herbs over the top, according to your preferences.

Put the pan on a baking sheet and bake for 35 minutes. If the crust isn't golden brown and the marinara hasn't started to set, keep baking.

Give the dish 30-45 minutes of rest time before cutting it. This is how you'll get the marinara to fully set.

Vegan Pepperoni Pizza
Love pepperonis? Then you'll love this recipe from The Curious Chickpea. Here's what you'll need.
Ingredients
Pan Pizza Base
2 1/4 cup bread flour or all-purpose flour

1 tsp salt

1 tsp instant yeast

1 cup warm water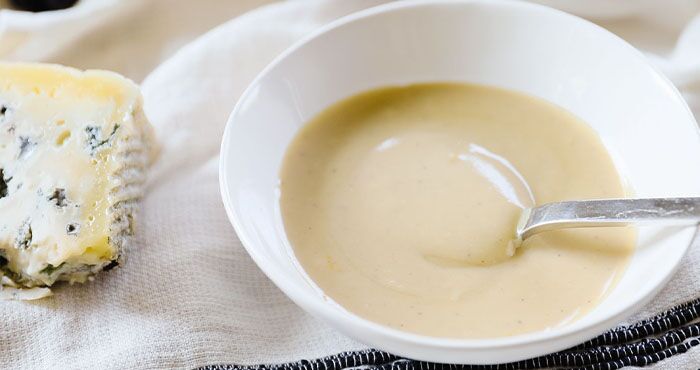 Pizza Sauce
2 tbsp olive oil

2 cloves garlic

1 tbsp sugar

2 tsp dried oregano

1 tsp garlic powder

1 tsp onion powder

1 tsp salt

1/2 tsp crushed red pepper

1 28oz can of tomatoes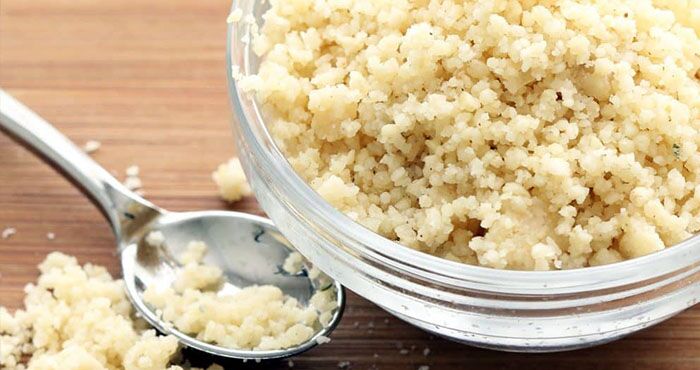 Vegan Pizza Toppings
olive oil

vegan mozzarella, shredded

vegan pepperoni, sliced

2 jalapenos, thinly sliced

1 red onion, thinly sliced
Base instructions:
Mix flour, salt, and instant yeast together. Add the warm water and mix until it forms a dough. Then, let it rest for around 10 minutes.

Knead by hand on a lightly floured surface until the dough is soft and a little sticky.

Form dough ball and place in a lightly oiled bowl covered with a towel, allowing it to rise for 1.5 to 2 hours until it doubles in size.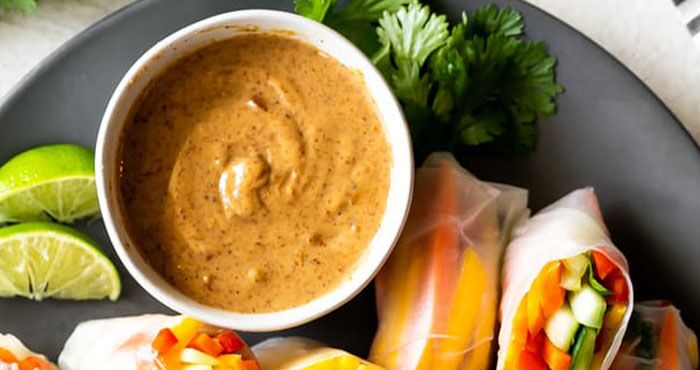 Sauce instructions:
Combine olive oil, garlic, sugar, dried oregano, garlic powder, onion powder, salt, crushed red pepper, and a few spoonfuls of tomatoes in a blender. Blend until smooth, then add the remaining tomatoes and give it a few short blends.

Simmer the sauce in a saucepan on medium heat. Turn the heat down low and partially cover, allowing it to simmer for another 30 minutes. Stir every once in a while.
Vegan pizza assembly instructions:
Once the base rises, preheat your oven to 550F. Set the rack just below the center.

Add some olive oil to a 12″ cast iron skillet, coating the bottom. Add the dough to the skillet and stretch it to fill. Allow the dough to rise for 30 to 45 minutes as the oven is preheating.

Cover the dough in the sauce. Then add some vegan pepperoni. Sprinkle plenty of vegan mozzarella, then add more vegan pepperoni

and let's not forget about the sliced jalapeno and red onion.

Bake your pizza for 12 to 15 minutes, allowing the cheese to melt and become golden brown.
Vegan Pizza Recipes that Don't Use Vegan Mozzarella
Veggie pizzas are the ultimate answer for any person who prefers to avoid the cheesiness of a classic vegan cheese pizza. For those who aren't big fans of vegan cheese or vegan mozzarella, these recipes are absolutely fantastic. Try them all without hesitation!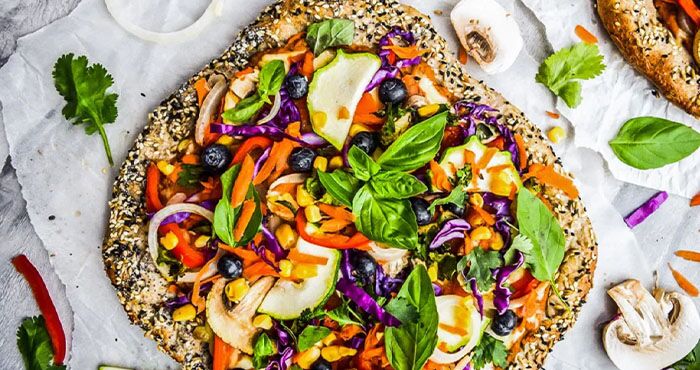 Vegan Hummus Pizza with Veggies
This vegan hummus pizza with veggies recipe from Vegan Heaven has the Mediterranean flavors you crave! Here's what you'll do.
Ingredients
For the dough:
3 1/2 cups all-purpose flour

1 teaspoon salt

1 teaspoon instant yeast

1 pinch sugar

3 tablespoons olive oil

1 cup lukewarm water
Toppings:
1 cup hummus

8-10 mushrooms, sliced

1 handful fresh spinach

1/2 cup black olives

1/2 cup artichoke hearts in oil, roughly chopped

1/2 cup cherry tomatoes, cut into halves

1/2 red onion, cut into rings

2 teaspoons dried oregano

red pepper flakes, to taste (optional)
To begin, make the dough: Combine all dry ingredients in a medium-sized mixing bowl.
After that, apply the oil and lukewarm water. Knead the dough with your hands until it is smooth. Cover the bowl with a damp cloth or plastic wrap and roll into a ball. Place it in a warm room for about an hour, or until it has doubled in size.
Transfer the dough to a floured surface, divide it into two balls, and use your hands to shape two pizzas. You may also make a single larger pizza if you prefer.
Layer the hummus evenly on the pizzas and cover it with the pizza toppings. Add oregano and red pepper flakes to taste. Preheat the oven to 350°F and bake for 20 minutes. Note that the baking time may vary depending on the oven you use.

Vegan Thai Chickpea and Veggie Pizza
The Vegan Thai Chickpea and Veggie Pizza recipe from Veggies Don't Bite is next-level! Not to mention, it's pretty simple to make.
Use these tips to make the process easier – and the pizza even tastier!
Tips to Make this Easier:
Roast the veggies just a little bit before adding them to the pizza. This will ensure they're not raw and offers a nice soft texture.

After cooking the pizza, give. some time to cool. Otherwise, it might fall apart when you try to eat it.

If you have some extra peanut sauce, feel free to combine it with some tahini for a delicious dip everyone is sure to adore!
All vegetables should be washed and sliced. Chickpeas should be washed and drained. Now keep them aside.
Ingredients
Your favorite vegan pizza crust

Vegan peanut sauce

1/2 can chickpeas

1/2 cup carrots sliced into matchsticks

1/2 cup zucchini sliced into matchsticks

1/2 cup red peppers sliced into matchsticks

2 green onions sliced
Start by prepping your crust, whichever you want, or you can also use a store-bought crust of your choice.
As you're making the crust, roast the carrots, red peppers, zucchini, and chickpeas on a parchment-lined baking sheet at 350°F (180°C). Depending on how finely you cut them, it will take 5-10 minutes.
To make your pizza, spread the peanut sauce generously on the pizza crust. To hold the chickpeas in place, gently push them down. Mix the carrots, zucchini, and red peppers in a large mixing bowl. Serve with sliced green onions on top.
Bake according to the instructions on the pizza crust, or until the chickpeas are crispy on the outside.

Vegan Ethiopian Berbere Chickpea Pizza with Tahini Garlic Dressing
Who wants Ethiopian pizza? We do, that's who!
The recipe comes from Vegan Richa, and it's well-worth a try – especially when considering it doesn't take much to make this unique pizza. You might need to buy some ingredients you may not normally buy, but it's all about experiencing something new!
This veggie-based blend of herbs, spices, and various vegetables is nothing short of fantastic. If you're a fan of ethnic food, you're going to want to bake this pizza ASAP! It's sure to become one of your all-time favorites.
Ingredients
Berbere spice blend
1/2 tsp (0.5 tsp) ground coriander

1 to 1.5 tsp paprika

1/3 tsp (0.33 tsp) ground cumin

1/8 tsp (0.13 tsp) fenugreek seed powder or ground mustard

1/4 tsp (0.25 tsp) black pepper

1/4 to 1/3 tsp cardamom

A generous pinch of clove powder ginger powder, allspice, cinnamon, and cayenne
Pizza
Vegan pizza crust

15 oz (425.24 g) can Chickpeas washed and drained or about 1.5 cups cooked

1/4 tsp (0.25 tsp) 1/2 tsp salt depending on if the chickpeas were salted

1/4 tsp (0.25 tsp) onion powder

1/4 tsp (0.25 tsp) garlic powder

1 tsp oil

Sliced tomatoes

Sliced onion

Tahini garlic dressing (or something similar)

cilantro or parsley
Mix the berbere spice blend thoroughly. Add 1/8 teaspoon ground ajwain (carom seeds) and 1/8 teaspoon ground kalonji if desired (nigella seeds). I'm well-versed in a variety of spices, but if you don't have experience working with these, taste them and see which ones you prefer. You can add more or less according to your tastes :).
Drain the chickpeas and place them in a mixing bowl. All of the berbere spice blend (or 1 to 1.5 tbsp premade blend) should be added to the cup. 1 to 1.5 tbsp pre-made shawarma blend or garam masala may also be used.
Toss the chickpeas with garlic, onion, salt, and olive oil until well coated. Place something aside. Make the tahini sauce and thin it to your liking.
Preheat the oven to 425 degrees Fahrenheit/220 degrees Celsius. Form the pizza crust into a circle. To make a big thin crust pizza, spread the crust out to around 14 inches in diameter. Olive oil should be brushed on the surface. On top, arrange sliced tomatoes. In a single layer, position the spiced chickpeas.
On top, arrange sliced onions. Drizzle some tahini garlic sauce on top. Preheat oven to 350°F and bake for 18 minutes.
Serve with cilantro or parsley as a garnish. Drizzle more tahini sauce on top, then slice and serve. Dress with vegan ranch, vegan mozzarella (added before baking), or some other creamy dressing, or simply lemon juice.

Unique Vegan Pizza Recipes
Vegan BBQ Sweet Potato Pizza
Vegan Richa is at it again with this vegan BBQ sweet potato pizza. If you love sweet potatoes, you're going to adore this pizza!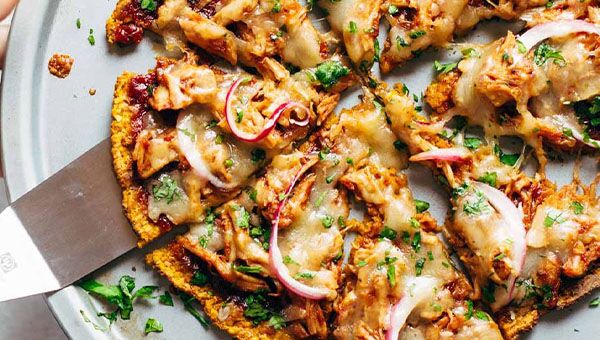 While it's easy to believe a sweet potato can't become pizza, we say with the right attitude, anything is possible! If cauliflower can make a pizza, so can sweet potatoes!
Ingredients
1 Vegan Pizza Crust

1 small sweet potato cubed

1/3 cup (54.67 g) corn kernels, thawed if frozen

1/2 (0.5 ) onion, sliced thick

peppers or other veggies

1 sliced jalapeno

1/3 cup (3.36 oz) BBQ sauce of choice
BBQ Seasoning:
1/2 tsp (0.5 tsp) each of garlic powder, oregano/parsley, ground mustard

1/4 tsp (0.25 tsp) each of onion powder, thyme, cayenne, salt, celery seed

1 tsp smoked paprika

1 tsp coconut sugar
In a saucepan, put sweet potato and corn to a boil over medium heat. Only cover the vegetables with water. When the water has come to a boil, cook for 5 minutes. Drain and set aside for a minute to cool before transferring to a tub.
Toss with onions, peppers/veggies, 2 tablespoons barbecue sauce, and a pinch of black pepper.
Make one big thin-crust pizza out of the pizza dough.
Brush the pizza dough with olive oil. On the pizza, spread the sweet potato mixture. Toss in the jalapeno. Season the vegetables generously with bbq seasoning. Pour any or all of the bbq sauce on top.
Preheat oven to 425°F and bake for 16–18 minutes. Allow to cool for a minute. If desired, garnish with cilantro, additional bbq seasoning, and additional bbq sauce. Cut into slices and serve.
Vegan Parlors to Our Favorite At-Home Pizza Recipe
Living in California, vegan pizza has seemingly taken the world by storm. Besides the big-name vegan pizza companies, small vegan pizza parlors are setting up shops throughout the region.
A few decades ago, if you would've asked about how many followers a vegan pizzeria would have, people would have been doubtful. But now we see many well-known pizzerias with 5 stars cranking out vegan mozzarella and veggies on pizza.
For an incredible vegan pizza, most of us like to make them ourselves. Now that the internet and email have become so popular, we can find a tasty pizza recipe with ease. From avocado pizza to pizza with Portobello mushrooms and red pepper flakes, we're cooking up a storm in our little home ovens!

Vegan Pizza FAQ
Does Domino's do vegan pizza?
One of the most common vegan pizza questions is whether popular franchises to vegan pizza, particularly, Domino's. Domino's offers some vegan options, but you might have to be crafty with how you order (in the US). The thin crust at Domino's is vegan.
Make sure to tell the employees that you're ordering a vegan pizza. The thin crust at Domino's has a tomato-based pizza sauce or barbecue sauce for its vegan options. You can also choose from all of the toppings other than the meat and anchovies.
For anyone who enjoys pineapple pizza, Domino's Honolulu Hawaiian pizza is vegan if you order it without ham, bacon, and cheese. You can also order the Pacific Veggie pizza without cheese.
You also have the option to get creative and build your own vegan pizza at Domino's. Tell them to load your pizza with green olives, black olives, garlic, onions, mushroom, tomatoes, spinach, pineapple, green peppers, banana peppers, and pepperoncini for a kick!
What's the best vegan pizza?
Many wonder what's the best vegan pizza. The answer is up to the individual!
You can't go wrong with traditional-style vegan cheese pizza, but if you're craving something else, there are plenty of vegan options. Try a more exotic recipe like wood-fired homemade Hawaiian pizzas or Thai ginger peanut noodle salad for an Asian twist on your favorite dish.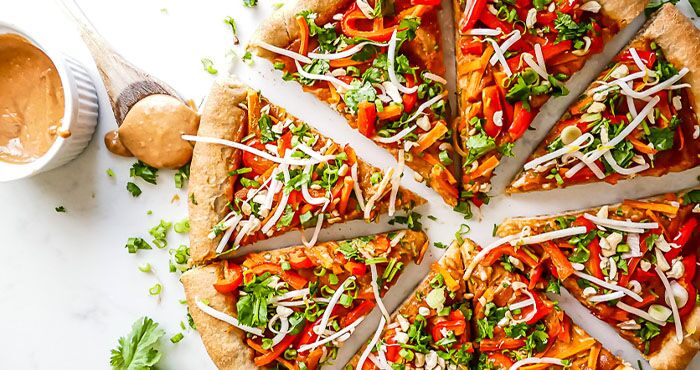 Or why not try sandwiching a vegan burger between two pizzas crusts for a pizza burger?
Some prefer the simplicity of dairy-free tomato sauce and veggies while others want to amp up their food with Indian curry or vegan mozzarella. The best part about it is that there's no wrong answer! No matter what you decide, the recipes we listed here will satisfy every craving.
Does Pizza Hut have vegan pizza?
Pizza Hut, another popular franchise, has vegan pizza options too. To make Pizza Hut's Veggie Lover's Pizza vegan, all you have to do is get the Original Pan, Hand Tossed, or Thin 'N Crispy crust and exclude the cheese. Some Pizza Huts have already started serving Beyond Italian Sausage Pizza and The Great Beyond Pizza, giving faux meat options vegans will appreciate!
What are the best vegan pizza toppings?
The best vegan pizza toppings ultimately depend on your unique tastes. But there are many to choose from!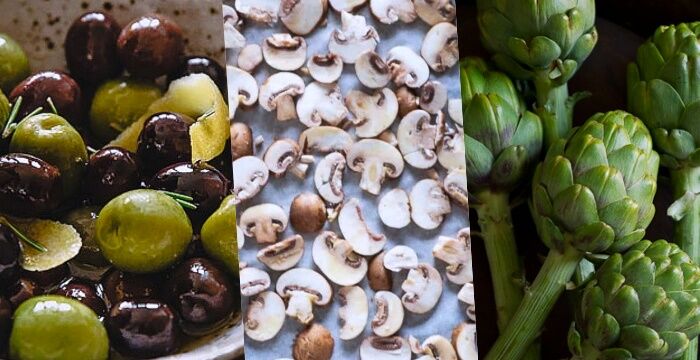 Some of our favorite vegan pizza toppings are:
– Artichoke hearts, olives, and mushrooms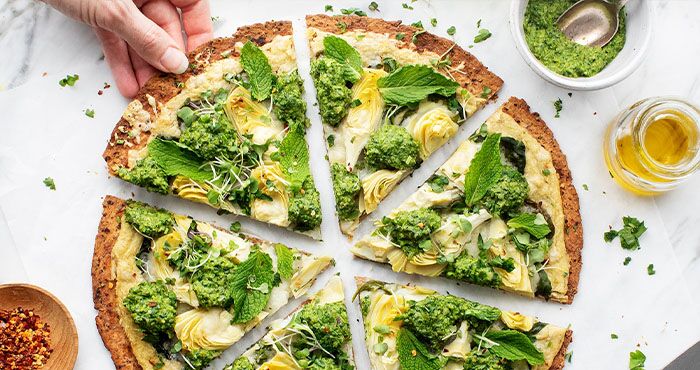 – Roasted garlic cloves with spinach and tomato sauce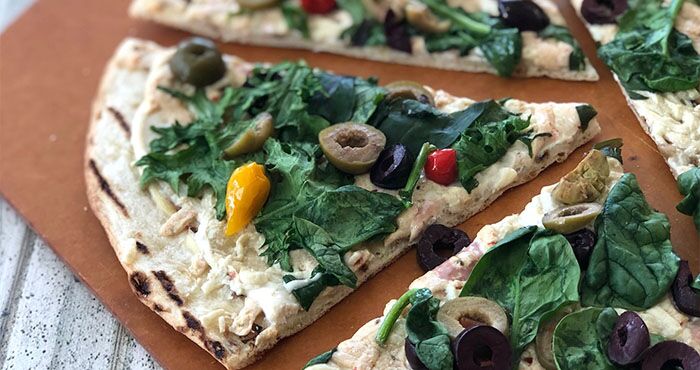 – Pineapple chunks in a herb pesto sauce on a crispy crust
– Tempeh bacon with green peppers or roasted pineapple slices for an added smoky flavor!
Other vegan pizza toppings include:
– Sautéed onions and mushrooms
– A little pesto or basil sauce added to tomato sauce for extra flavor
– Fresh garlic, never use dried!
– Kalamata olives with fresh tomatoes for a salty punch.
And don't forget the vegan cheese!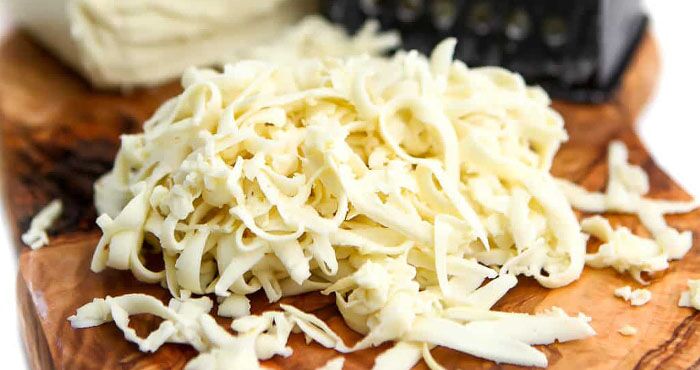 If you're feeling adventurous, try adding nutritional yeast in place of vegan parmesan cheese sprinkled on top. It's full of cheesy umami flavors without the lactose intolerance issues!

Every Vegan Person Deserves Tasty Pizza
As a vegan, it can be challenging to find delicious foods that match – or exceed – the tastes we grew up loving. However, it's possible to make vegan pizza that's tastier and aesthetically superior to the pizza crafted with animal products.
While we won't change the world overnight, society is making tremendous leaps towards a cruelty-free future. As such, vegan recipes are essential to share!
Regardless of whether you're a vegan, vegetarian, someone considering changing their diet, or a meat lover, you're going to love the recipes I covered in this article. If you think your friends and family would enjoy any of these recipes, be sure the share! The more people who learn about the magic of vegan cuisine, the better!
These are just some ideas to get your creative juices flowing before building your perfect pizza masterpiece. Enjoy experimenting until you find what suits your taste buds best; no one is judging here 😉 !
Love being a vegan? Then you'll love our line of vegan wallets! Make sure to check them out before you go!