To define vegan leather in its most basic manner, it's a material that looks and feels like leather. But it's made from artificial or plant-based materials rather than animal skins.
However, in some cases, vegan leather materials aren't exactly environmentally friendly. Few brands are using eco-friendly vegan leather as the primary material used in product creation.
With this being the case, the industry needs more sustainable eco-friendly vegan leather materials as fashion chooses ethical options. Vegan fashion is on the rise, with increasing inquiries up 75% year over year, as per global fashion search engine Lyst.
Thus, more brands are turning to vegan alternatives to meet this demand. At Plant Hide, we handcraft vegan leather wallets for men and women. And we're developing our product line more and more each day!
But is it time to celebrate? Not yet. It's still premature. Many of these brands are incorporating cheap vegan leather that's environmentally devastating when it comes time to dispose of it.
Many are still wondering if vegan leather substitutes are actually better for the environment than real leather. In most cases, the answer is "no." But that doesn't mean we shouldn't take strides towards making eco-friendly vegan leather commonplace in the fashion industry.
We need to look at the fundamental materials of vegan leather and how it's made. This is how we can evaluate its sustainability.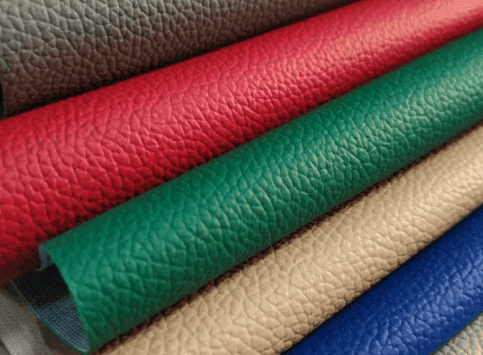 Not So Eco-Friendly Vegan Leather Options
Generally speaking, Polyurethane (PU) and polyvinyl chloride (PVC) are the two most popular plastic polymers used to make vegan leather.
What is PVC leather?
PVC leather, also known as Vinyl, is crafted from fabric leather backing, a foam layer, a skin layer, and a plastic-based surface coating. While this is an animal-free material, it has a set of issues worth considering.
Does PVC leather peel?
No, PVC leather does not peel. This is a fabric that's coated with PVC material, which means the PVC leather isn't capable of peeling off. But other issues surrounding this vegan leather material make it undesirable for fashionistas interested in living a cruelty-free lifestyle.
Is PVC leather safe?
PVC leather is not safe. This material emits dioxins, which are hazardous in enclosed spaces and even more so if they're burnt.
Plasticizers like phthalates are often used to make the material flexible. They can be highly toxic depending on the form of phthalate used.
Greenpeace has called PVC leather the "single-most environmentally damaging form of plastic."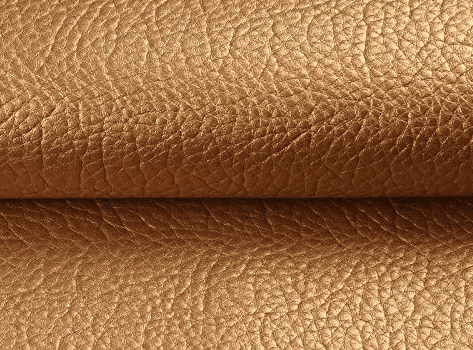 What is PU leather?
PU leather, on the other hand, has a much broader range of quality, toxicity, and pricing than PVC. But, like PVC leather, it takes years to break down completely and releases poisonous gases and chemicals.
Is PU leather real leather?
PU leather is real leather, but not in the traditional sense. This is synthetic leather created using polyurethane, which is a plastic that offers a comparable feel and aesthetic to leather while remaining "cruelty-free,' to some degree.
But, of course, while this material is technically cruelty-free, it's important to note the environmental impact it has makes it anything but.
Is PU leather any good?
This might be biased, but PU leather isn't so great. It's usually used for faux leather sofas because it's easy to clean and has a nice feel to it. But if you're concerned about the environment, PU leather isn't a good option.
Does PU leather last?
PU lasts a bit too long in our opinion.
Plastic clothing and accessories made from PU leather pose a risk both before and after its lifetime because it may end up in water or a landfill. This is unsustainable because it takes years to decay (500 years or sometimes more). Furthermore, it releases hazardous chemicals into the environment.
The microfiber sheds and threatens human life, as well. This is why we have microplastics throughout the food chain.
In fact, micro-plastic pollution is a major problem because it requires a lot of water, resources, and chemicals to process and manufacture the material, which has a negative effect on the environment.
The environmental friendliness of faux leather is a little worrying when you realize the negative environmental effects of extracting fossil fuels and using chemicals, non-natural dyes, and unnecessary quantities of water to make a non-biodegradable synthetic leather.
Does this mean that there's no type of leather that you can actually enjoy without feeling guilty?
No. Let's take a look at some of the best alternatives to traditional leather.
Eco-friendly Vegan Leather: Sustainable Alternatives to Traditional Leather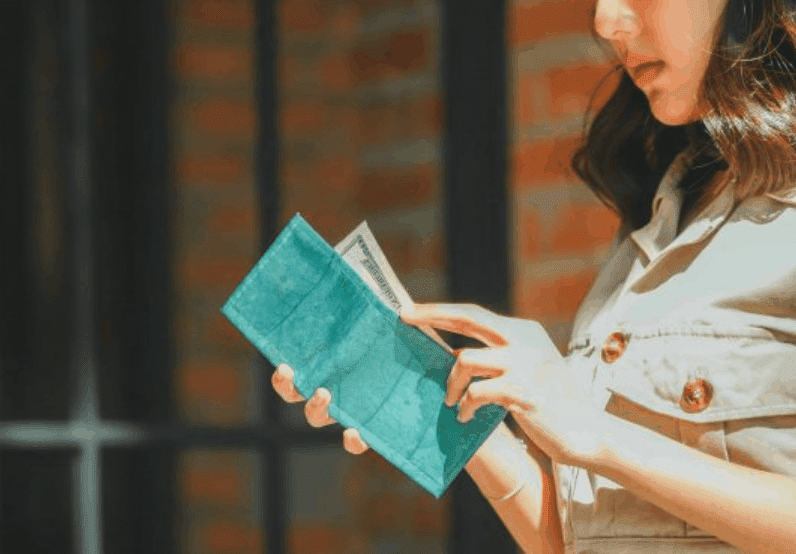 Teak Leaf & Coffee Bean Leather are Environmentally Friendly Vegan Leathers
Plant Hide uses Teak leaf leather and coffee bean leather to create cruelty-free vegan leather products. The creation process for this material is eco-friendly, which uses sustainably gathered Teak leaves and coffee beans. This allows Plant Hide's craftsmen to create one-of-a-kind fashionable products for conscious consumers.
These environmentally-friendly vegan leathers offer unique designs made by Mother Nature herself. Each piece is sustainably preserved and packaged in paper to minimize plastic waste.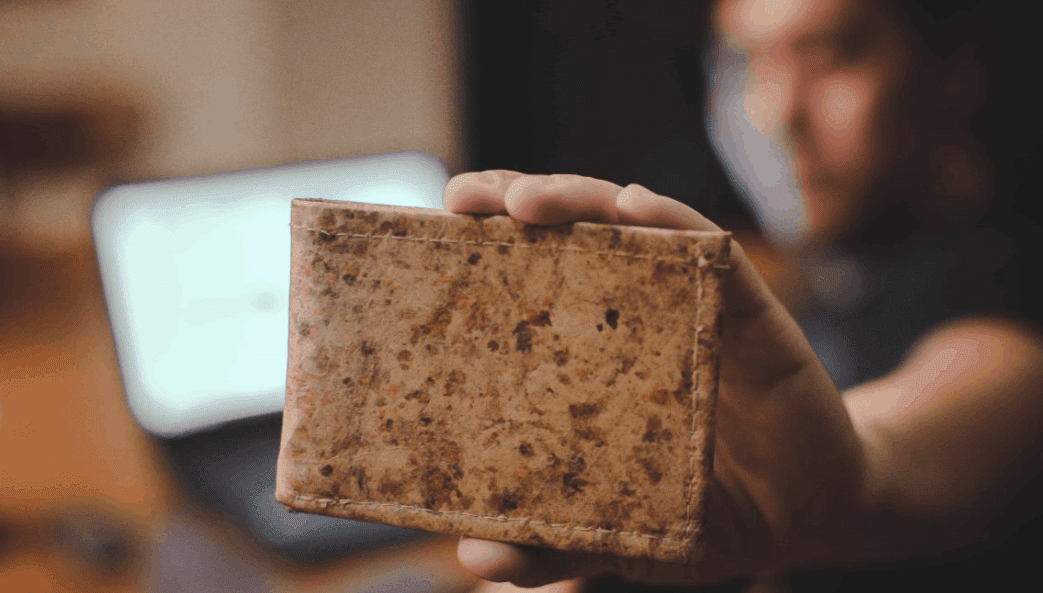 Teak leaf leather and coffee bean leather creation involve dying the leaves or beans first to add some color. Then, the material is sun-dried. Once it's dry, Plant Hide's artisans use a machine that laminates the material with a non-toxic biofilm to preserve it and make it more durable. This also makes the leaf leather waterproof.
Plant Hide's vegan leather products last for years. But when all is said and done, you don't have to worry about how long it takes for these products to deteriorate in a landfill. The materials break down much faster than plastic and traditional leather products, which translates to minimal environmental impact.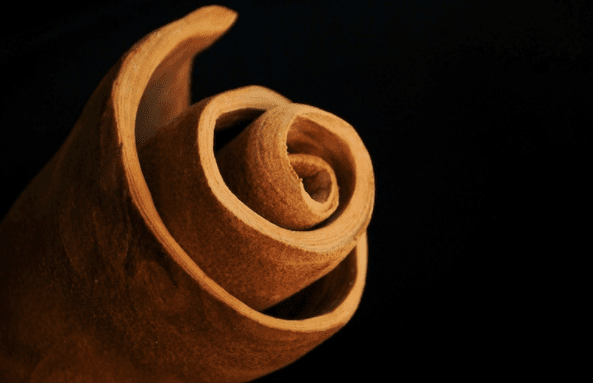 Mushroom Vegan Leather is Eco-friendly
Grade Zero makes MuSkin mushroom vegan leather from the caps of mushrooms. The company uses all-natural methods to ensure that the mushrooms are turned into a leather-like texture without producing harmful byproducts.
MuSkin is water repellent and long-lasting, in addition to being eco-friendly and cruelty-free. Mylo is another mushroom-based faux leather that is fully biodegradable.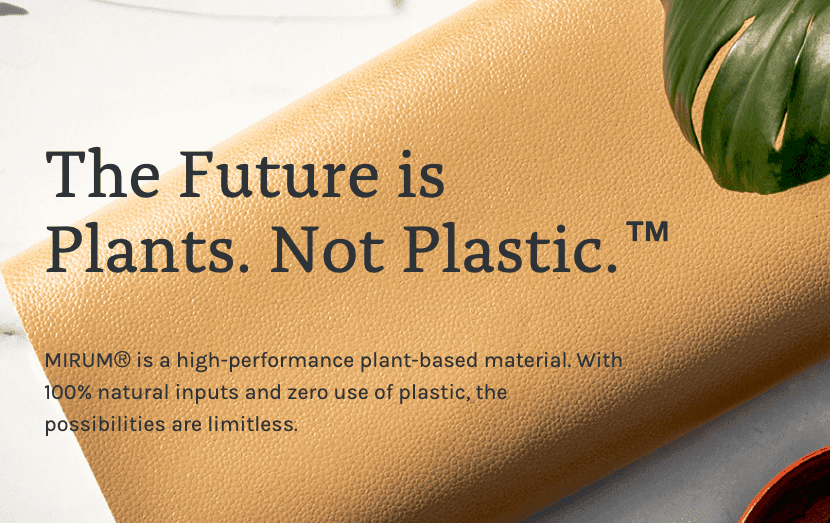 Mirum Leather
Mirum is made by Natural Fiber Welding, an Illinois-based company that makes biodegradable goods out of natural materials including waste cork, hemp, coconut, and vegetable oil.
The blends this company makes are compressed into a pattern and texture that resembles leather. However, since it is still far from the mainstream market, it is unknown to what degree it can look or last like animal leather.
Mirum is creating high-performance plant-based material with a goal to use 100% natural inputs without using any plastic. The durable material Mirum leather is a hybrid composite material that incorporates virgin and recycled plant matter. With raw inputs and finished materials that aren't coated in polyurethane or PVC, these eco-friendly materials are some of the most sustainable available.
In a world that continues to use plastic, Mirum leather material aims to change that. After years of research, the company found that sustainable resources can scale in a way that replaces synthetic plastics globally. With this in mind, the team at Mirum is creating high-performance materials that come from plants rather than fossil resources.
Concluding on Vegan Leather Sustainability
It's important to note that alternative leather solutions exist. But while these are 100 percent vegan leather materials, some have significant environmental and health impacts that we should consider. The key here is to consider these materials' entire life cycles.
Yet, at this point, these unsustainable vegan leather materials aren't established in the retail industry. This is something we're working to change.
The issue with most textile alternatives, as with most sustainable solutions, lies in the various stages of the supply chain. Designing and sourcing cruelty-free vegan leather materials is just a temporary fix if their eventual disposal leads to an unbalanced environment.
If you're considering using vegan leather, keep this information in mind. While many companies are creating alternatives to leather, only some are actually considering their environmental impact and the impact on our health.