Have you ever been curious about sustainable fashion and what sustainable fashion really means? You're not alone!
But what is sustainable fashion, anyway?
Well, sustainable fashion is the new frontier of the fashion industry.
The idea of sustainable fashion within the fashion industry has been around for a few years, but it has risen to prominence in recent months and years, with many designers coming up with innovative business models to create their new clothing that reduces any environmental impact, human rights violations, and minimize the use of natural resources while still maintaining a modern aesthetic.
Sustainable fashion is not just about the environment. It's also about how people's lives are affected by limited resources and help combat climate change.
Want to find out about ethical and sustainable fashion? Continue reading to learn the full answer to the question, "What is sustainable fashion?"
Looking for a fashionable way to become more sustainable? Learn more about us and make sure to check out Plant Hide's men's vegan wallets and women's vegan wallets!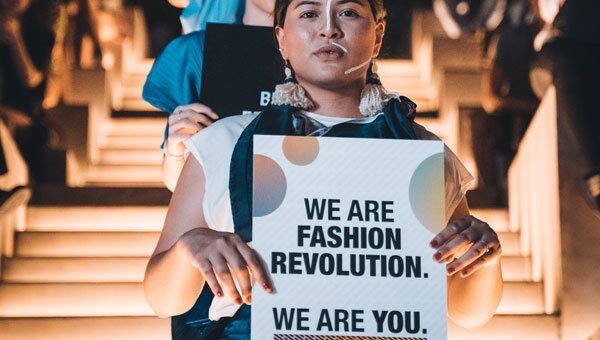 What Does Sustainable Fashion Mean?
What is sustainable fashion? Sustainable is more often used to describe the sustainable nature of a product or process. But it can also include ethical fashion.
Ethical fashions are those that have been designed with environmental sustainability in mind and use natural materials like cotton as their primary fabric. More sustainable fashion generally means improved sustainability for fashion companies. But it goes further than that.
More sustainable fashion can be achieved by sustainable design, ethical trade, and eco-conscious manufacturing processes like using recycled fabric from other garments.
Modern society tends to value fast fashion. But looking from socio-economic aspects, a green strategy means we're making significant progress towards a greener future that uses renewable energy sources.
However, as part of a green strategy leading sustainable fashion, we need to consider how we consume clothing.
Green Strategy
Eco-friendly fashion is sustainable because sustainable materials are used to produce the clothing in a way that's kinder on human beings, animals, and the environment in the most sustainable manner. For example, our vegan leather is made sustainably from hand-gathered Teak leaves, garlic, coffee beans, and other environmentally friendly materials.
A sustainable clothing line is environmentally conscious. These consider a product's life cycle before incorporating its sales into its green strategy. Rather than choosing fast fashion that the vast majority of fashion products release, the production phase involves gaining full oversight over the most conscious choices and sustainable ways of creating fashion brands and store concepts.
This, of course, implies continuous work. With this effort, environmental pollution from fossil fuels, soil health, the health of garment workers, and other sustainability issues would never be considered. Instead, fashion today would lack its growing interest in new clothes that boast plant-based fibers while considering environmental impacts.
Green supply chains give back to the community by donating some of their profits or using organic cotton fabric. Sustainable clothes are made from high-quality fabrics like silk which can be more expensive but will last longer because it takes fewer resources to produce them.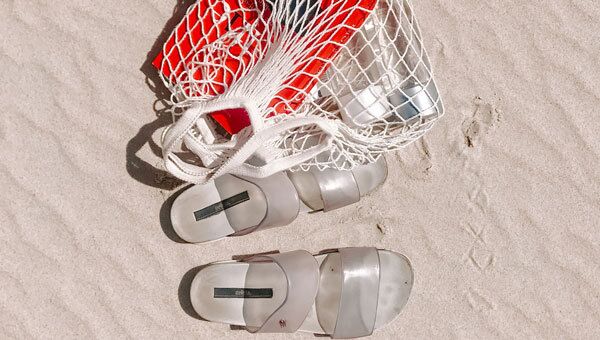 Ethical Fashion – The Future of Sustainable Fashion
Ethical and sustainable fashion lines are eco-friendly, ethical, sustainable, and support people in poverty-stricken areas by sourcing their materials from cotton or using fair trade practices like paying fair living wages and healthy working conditions.
Sustainable clothing doesn't always offer cheap prices, which makes sense because designers must take into account the environment and human rights of those who make their clothing.
Ethical sustainable fashion brands can be found online like Plant Hide or sustainable shops in your local area. Other textiles offer a timeless design and are less costly. But higher-quality sustainability was our starting point as our products evolved.
Companies that create sustainable clothes want to reduce the number of toxic chemicals, water, and other resources used by manufacturing companies when creating new garments, which makes them eco-conscious. Compared to fast fashion, this is a better option for building a business that minimizes damage to the environment.
What Does Eco-Friendly Fashion Mean
This type of fashion is designed with environmental sustainability in mind and uses natural materials like cotton as their primary fabric. As more designers continue to implement this idea in their work, we continue to see a shift of the entire industry in the right direction.
It's all very exciting, and for conscious consumers, it's an absolute relief.
Designers & Sustainable Fashion
As sustainability becomes more popular, eco-conscious design has become the norm for many top brands, including H&M, Gap Inc., Nike, American Apparel, and Levi Strauss & Company. We continue to see this progress and appreciate all that's being done to preserve the world we live in while maintaining fashionable options for everyone.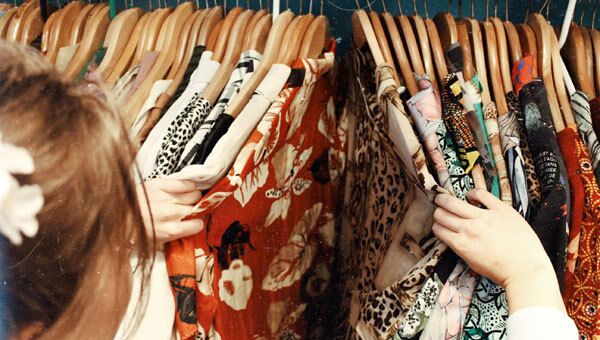 Sustainable Fashion Material
Materials that boast sustainability include natural fibers such as cotton or wool, which can be recycled repeatedly without losing the quality or feel of the fabric.
Eco-conscious fashion design and related materials are often combined to create this type of fashion. In some cases, these fabrics may be blended with synthetic fibers to reduce the garment's environmental impact over time.
This type of fashion is about more than just using organic materials. The designer should also ensure that their production process is responsible, making minimal impact on the environment. Holding this industry responsible for its actions is essential for progress to continue.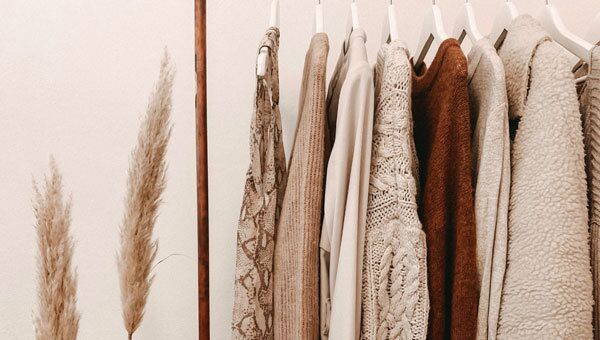 The Future of Sustainable Fashion
As this conscious fashion becomes more popular and these designs have become the norm for many major clothing companies, sustainability is now being seen as a mainstream option.
One of the most well-known eco-conscious brands is H&M. H&M's Conscious Collection features over 100 styles that are made with sustainable materials or meet certain eco-friendly requirements. But others exist.
Gap Inc.'s "Better Cotton Initiative" has caused its sustainable apparel purchase to grow by 20% and Nike's sustainable cotton purchases have increased from 5,000 metric tons in 2000 to 100,000 metric tonnes in 2008.
A bright future for the fashion industry is not just about making sure that our environment stays healthy. But it also means looking at how people are affected by limited resources.
The Fashion Industry
The fashion industry is a multi-billion dollar industry. But the workers are often underpaid, and the sustainable fashion industry is one way that people can fight back against unfair practices.
The fashion industry has come to be seen as an essential part of a brighter future. We've begun to realize that our individual lifestyles affect far more than we previously believed.
The fashion companies boast many different techniques for reducing waste and lower global carbon emissions in order to create truly environmentally conscious attire.
The clothing industry has a whole host of other advantages as well; it can reduce the number of toxic chemicals that we come into contact with on a daily basis from our clothes, it can help slow the increasing contamination of our water supply by harmful chemicals (dyes), and it can even be made using eco-friendly designs that don't require large amounts of energy to create!
While a lot of work is needed to improve fashion, it's safe to say that progress is being made and will continue. Most actors are now opting for and supporting brands that support their environment preservation values.
Designers for Sustainable Fashion
Many sustainable brands are also looking to hire value-driven models and designers.
Michael Kors, one of the world's most famous luxury designers, recently announced that he would be making his entire clothing line available in a sustainable format with 2020 as their deadline. His sustainable fashion commitment is a part of the company's 2020 environmental initiative.
Vegan Fashion
Vegan fashion is a sustainable and ethical way to dress.
Veganism, as the practice of abstaining from all animal products, has grown in recent years due to many people's concern for the environment and their health.
It can be difficult for vegans to find clothes that are both sustainable and ethical. But there are plenty of options out there!
One of the most common sustainable materials is hemp. Hemp clothes are a great alternative to cotton clothes because they last longer, are more sustainable, and feel softer to the touch.
Hemp rope and twine also have many qualities that make it ideal for use as clothing material for a more sustainable way. It can be grown in varied climates and provides good insulation.
But other options are coming into the limelight. Eventually, Plant Hide will expand its brand to make beautiful vegan clothing designs. But for now, we're focusing on our wallets, handbags, and accessories.
The Sustainable Fashion Movement
The sustainable fashion movement is a sustainable way of designing and producing clothing. This is why plant-based leathers are becoming increasingly popular.
Many brands have been trying to incorporate these design principles into the creation of new products, as well as incorporating recycled or repurposed materials into existing goods.
Fashion must not only meet high ethical standards, but also supply products that can compete with those sold by the traditional fashion industry.
The manufacturing processes must be competitive enough to be profitable for sustainable fashion to succeed on a large scale; one of the goals is that the movement will lead to new design trends and styles that appeal to all consumers.
Fashion's most significant advantage is setting itself apart from the traditional garment cycle by creating long-term, positive change in the world.
The Sustainable Practices
The designers should promote eco-friendly practices by using eco-conscious fashion materials in their manufacturing processes.
Designers can promote environmental practices through eco-conscious design, organic dyes/fabrics, or recycled content as sustainable materials and sustainable practices.
Production Process and Manufacturing Process
The sustainable fashion industry must use environmentally friendly materials and techniques. Eco clothing doesn't have to be ugly and can be stylish.
Fashion designers use raw material production or innovative materials that are natural and sustainable, such as cotton (or recycled cotton), wool, linen, hemp, and bamboo fabrics, and try to avoid the use of other types of fabric materials such as polyester and synthetic fibers (but try to use recycled nylon) because they're non-biodegradable.
The fashion industry also has to follow social and environmental implications at every step in the process, from improving farming practices to giving workers a fair living wage.
Eco-fashion is often more expensive than regular clothes because it's made with better quality materials and follows sustainable practices throughout the whole manufacturing process.
Eco T-shirts are made from organic cotton, and wool T-shirts are made from sheep's wool that has been raised on farms where they're given humane treatment (no animal cruelty).
Eco shoes don't use leather because the leather that comes from animals that were killed for their skin isn't produced consciously. These shoes are often made with soft vegan materials such as canvas, jute, or PVC rubber.
Eco-conscious accessories can include items such as sunglasses and bags that aren't made from leather or animal products. The manufacturing methods used look at minimizing damage to the environment through environmentally conscious design principles, such as using renewable raw materials that do not require mining and promoting energy efficiency throughout all stages of production, from design to shipping.
Remember that just because a production process offers sustainability does not always mean it's eco-conscious. Manufacturers can harm the environment by generating pollution or depleting natural resources, even if their production processes take some of the right considerations.
Is Sustainable Fashion Sustainable?
The idea of "green" products has been tarnished by some companies that have misled their customers into believing that they were making eco-clothing when in reality, their production methods and business practices are anything but sustainable.
Eco-fashion is not just about buying organic hemp t-shirts; it's also about how higher prices are justified.
These manufacturing processes must be transparent to ensure that companies create an all-around sustainable product instead of providing one environmentally friendly aspect to counteract another impactful issue.
What Can I Do?
There are many ways you can become more conscious in your fashion while shopping. Fashion's success or failure depends on how consumers perceive it, so making ethical choices about what we buy is essential.
The designers should promote their products and raise awareness about eco-conscious fashion. They should address how our everyday choices impact the world around us. Make your voice heard and let them know this is something we want!
Boycotting fast fashion brands that endanger the lives of their employees and produce clothing with low-quality sustainable materials. Avoid buying, even if it's a final sale with cheap prices!
Start your own fashion business by making sure you're following environmental practices for manufacturing, distributing, and marketing products that are both ethical and environmentally friendly.
Concluding on the Sustainable Fashion Movement
Sustainability refers to a way of living that seeks to ensure that human activity does not degrade or destroy natural resource base, biota, climate stability, life support capability, and more from damage by pollution.
Fashion companies could increase earnings and offer products at a cheaper rate if they use sustainable fabrics such as recycled polyester. But this isn't always the move these operations want to make.
Many manufacturers are not eco-conscious. They don't encourage increased reuse because they believe this will affect their revenue. Products are created with planned obsolescence in mind, resulting in massive amounts of fashion waste building up in the landfills.
However, the fashion industry is beginning to invest energy into making fabrics out of hemp, bamboo, or jute because these materials biodegrade faster than conventional cotton or materials that can be recycled to reduce hard waste. This movement is growing, and as it expands, we can expect more of the industry to take notice.
Let's keep the push to enhance the future of this planet starting with the fashion sector!

Looking for a fashionable way to become more sustainable? Make sure to check out Plant Hide's men's vegan wallets and women's vegan wallets!